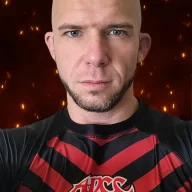 Sweeping Shadows From Dreams
FASTLANE INSIDER
EPIC CONTRIBUTOR
Read Fastlane!
Read Unscripted!
Speedway Pass
Jan 14, 2013
3,972
24,112
We've filled the positions from
our other post
. Now we're looking for longer guest posts.
You don't have to be a content writer
. We're looking for freelancers with a range of skills and experiences who can share things from your own journey to help other freelancers grow.
Guest Post Details
Pay is $0.03 per word
Minimum 1,000 words
Topic must be freelance-related
Must have valuable insights (no fluff general advice)
Must meet our Guest Post Guidelines
Other Benefits for Guest Posters
Your writing is attributed to you
Your name and photo are shown multiple places on your articles
Author box at the bottom with photo, bio & link to your website or profile
Display our logo on your website for credibility
Author portfolio page that links to all of your published articles
Directory listing
Articles seen by potential freelance clients
Payment by PayPal
If you are interested in this, please see our
guest post guidelines
. All submissions should be sent through the form on our Guest Posts page on the website. If you have any questions, please let me know.