Sweeping Shadows from Dreams
EPIC CONTRIBUTOR
FASTLANE INSIDER
Read Millionaire Fastlane
I've Read UNSCRIPTED
Speedway Pass
Jan 14, 2013
3,096
19,913
3,756
I need a few freelancers for my freelance media outlet.
Notorious [F]
shares tips, stories and insights by freelancers for freelancers. These are the positions I currently need help with. First I'll describe the position and pay. After that I'll share the other benefits for you.
1. News Writer (Ongoing) - $200/mo
Produces two 400-600 word articles per week covering freelance-relevant news topics. Responsible for sourcing news from popular sites like Upwork, Fiverr, PeoplePerHour or other reliable media sources and platforms. First article due by midnight on Sundays (CST). Second article due by midnight on Thursdays (CST). Must cite sources for images, quotes etc.
2. Skill Writers (Multiple) - $10/article
Using our article template, you will share your personal experience in your freelance skill to introduce the skill to other freelancers. There is no research required. Article must be delivered within two days.
3. Quiz Idea Specialist - $5/Idea
Conceptualizes freelance quizzes and delivers:

1)
Quiz Title.
2)
Quiz Questions. (4-5 total)
3)
Quiz Responses. (personality/percentage/number/ etc.)
This position is NOT responsible for quiz set up
.
Must pitch title and get approval before proceeding with questions or responses to get paid.
4. Guest Contributors - FREE [Publicity]
This is an unpaid position for those who have a freelance topic to talk about and who want to be featured on Notorious [F]. This can include articles on: Top Tips, Advice, Success Stories, Failure Stories, Client Stories etc.
Please Note: We're not looking for content for the sake of content. We want high-quality, actionable content that freelancers can use right now.

Other Benefits of Writing for Us:
- Your writing is attributed to you
- Your name and photo are at the top of each article
- Your author box is at the bottom of each article with name, photo, bio and link to your website / profile
- You can display our logo on your website for credibility
- You will have a directory listing on our website
- You will have an author page with links to all of your articles on our website (basically a portfolio)
- Listed as a team member on our site (News Writer Only)
- Your articles will be seen by potential freelance clients who can reach out to you
- This can be an opportunity to get a foot-in-the-door with Upwork if you are open to being paid through Upwork (but I can pay outside of Upwork too)
- Get feedback from me on your articles to help you improve your writing skill
If interested, email
team@notoriousf.com
with the position you're interested in and a sample of your writing if available.
.
.
Here's how the top of your article will look. Your name is listed below the article title. Your photo is below the main image with your name again. The link on your name goes to your author page which lists all of your other articles.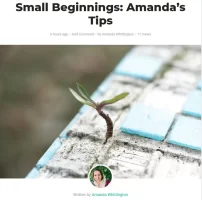 Here's what your author box will look like at the bottom of each article. The link in the bottom right goes to your website or freelance profile.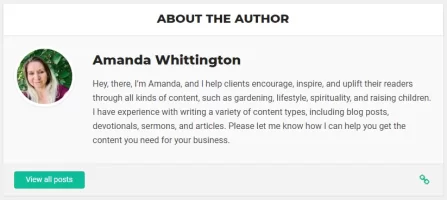 Here's what the author page with links to your articles (your portfolio) looks like: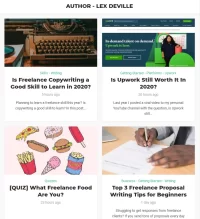 Don't like ads? Remove them while supporting the forum. Subscribe.
Last edited: