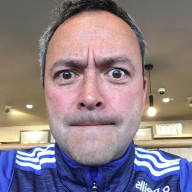 Pick a direction. Get started. Keep going.
Staff member
FASTLANE INSIDER
EPIC CONTRIBUTOR
Read Fastlane!
Speedway Pass
May 20, 2014
12,926
50,243
I created this video to show
@Lex DeVille
the backend of New Zenler and posted to my insider progress thread.
I think it might help more folks so have posted on the outside.
It's currently an unlisted video on my YouTube channel. Maybe I'll create a playlist for New Zenler and/or course creation videos?
Let me know if you've any questions:
View: https://youtu.be/X3KIzZmbRZM