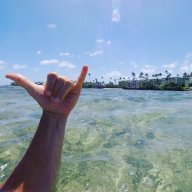 Bronze Contributor
Read Fastlane!
Read Unscripted!
Speedway Pass
Thought I would put it out there to get some feed back.

My friend and I are both gym rats.

This is more of a problem for him (I work from home and don't bring a gym bag) but I have seen guys at the gym do this all the time.

The Problem

Men's business attire gets wrinkled when you pack it. Whether you stuff it in your gym bag or have to travel for a business meeting your clothes become wrinkled and transportation is inconvenient.

Our Solution

Place your business shirt and/or entire suit in our "Rolling Widget".

Value
Durable, convenient, simple & easy to use, size is a smaller than anything on the market, it is a stand alone product or can be tossed in your carry on and finally we will provide A+ Customer Service.

This is the basic premise. We have some design concepts we are working on but overall this is it.

Any feedback would be great.

Thanks!