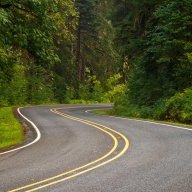 Contributor
Read Unscripted!
I wondered if this day would come, some event that signals "F__K THIS!".

I'm a full-time software developer for a local software company. Great people and environment, but I've done the Mon-Fri scripted life for too many years. A recent company restructuring as left me with two options:

(Option 1) I've been offered a two month severance at my current salary. I've got reserves from my little side hustles and savings to keep me going after that for a while, plus my wife works full time. Of course, she's not too keen on my leaving a job with no sound footing. I'd rather not dip into savings if I can help it.

(Option 2) I keep working full time, roll with the punches into the new department, and continue slowly building my "side hustles" out.

One of my side projects/hustles is a niche website I started from scratch, and have continually created content for over the last few years. It gets over 600k unique visitors per year. I've surveyed who the users are and what they are interested in. As a result, I have a partially written ebook they are asking for, an 8000+ user email list of voluntary signups from the site (wanting the ebook). I've just got Adsense on the site now, and get about $500-1000 USD/month in revenue. Expenses are essentially nothing. I've realized I can make ALOT more with product suggestions on Amazon and ditch Adsense. The site is a domain authority, and I can usually get 1st page Google ranking very easily if I want to create more content articles.

I'd like to think that 2 months of solid work on the site could get me to a place where I don't need that full-time job. I could finish that ebook the people want, skew value at every point along the way, and deliver whatever those site visitors want.

I'd like to get your opinions. On one side, the "security" of the full-time gig pays the bills. On the other side, that niche site has potential...and the traffic especially begins to pickup as it skyrockets during the spring and summer.

Do I cut the cord completely with the full-time software dev job, take the 2-month salary and grind during those 8-9 weeks to make something of the niche site as the wave of traffic approaches?