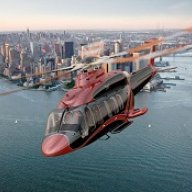 New Contributor
Read Fastlane!
Read Unscripted!
Hello, everyone! My name is Chad. I'm a 44-year-old father of three wonderful children and husband to an even more wonderful wife. My life (family notwithstanding) has been a life filled with empty mediocrity and working-for-the-man jobs.
I am currently employed as a senior software engineer at a company that I don't expect will survive another five years. They're a little fish in an industry with big sharks. And management, at least in my opinion, constantly makes bad Business 101 decisions. I've got two side-hustles: a programming project and the beginnings of a business leveraging Amazon. The latter has definite potential while the former I see more as fuel for the Amazon business. To be fair and honest, the Amazon business is the result of someone else's Fastlane business. Surprisingly, I am here because of them. The founders constantly rave about Mr. DeMarco's books. A fact which caused me to read
The Millionaire Fastlane
.
And then, my head exploded... but in a good way. I have dreams that have been dead so long I can barely see them anymore. But now, for the first time, I can see the color returning to their cheeks. I want to see them up and running around in five years. I hope this is possible.
So, this is my brief introduction. I'm terrible at the talkie-talkie and even worse with the writing. I probably didn't convey half of what I wanted to and badly obfuscated the half I did get across. Feel free to ask questions (if that's a thing just for a introduction... I don't know... bit of a forum noob despite my being in the tech industry for going on fourteen years).
Hope everyone has a great day!
Chad