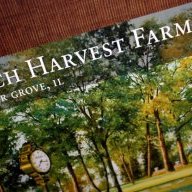 Contributor
Read Fastlane!
User Power
Value/Post Ratio
36%
Aug 25, 2012
102
37
How do returns compare for a yearly lease vs. Airbnb business?
I have a 3 flat in Chicago and want to get the most "bang for my buck." I came across this...
Airbnb Rental Profit: $16,632
Airbnb 2-Bed Rental Data (June 2016 - May 2017)
Fulll-time 2-Bed Rentals: 556
Occupancy Rate: 63.5%
Average Daily Rate: $181
Rental Revenue:
90th Percentile: $55,337
75th Percentile: $38,541
Median: $28,393
Zillow Data (April 2017)
Zillow Annual Rent Cost 2 Bedroom: $21,909

And this:
https://gizmodo.com/i-bought-an-apartment-just-to-rent-it-out-on-airbnb-1458666661
Has anyone done this?