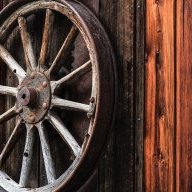 New Contributor
Read Fastlane!
Hello All!
I just read (or actually listened to) the
Millionaire Fastlane
and decided to join the Forum to see what it's all about.
As for me, I'm a Sales Operations Manager for a Computer ODM by day. My wife and I own/have ownership in apartment buildings (roughly 500 units).
In July of 2019 we are opening an Event Venue (Wedding Barn). Around March 2019 I'll be quitting the Sales Manager role to focus primarily on the Event Venue.
Business is good. But can always be better.
Hope to hear from a lot of you soon!