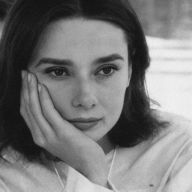 Contributor
Read Fastlane!
Read Unscripted!
User Power
Value/Post Ratio
393%
Jan 27, 2023
15
59
Hi there!
I'm officially starting my journey's thread so I can update it monthly with what I'm doing at the moment.
If you have no idea what I'm talking about, I've written
this post detailing my goals
and
this one talking a bit about my personal and professional background
.
Today's post is rather short; I'm just sharing what I've been up to these past weeks.
The good news is that I'm still ahead of my schedule: I finished an 80k+ word story in February, and I'm currently finishing another one. The first few months of 2023 will be dedicated to basically writing a lot of stuff, so I can have some sort of backlist ready to be edited and revised by the end of the year.
Also, the other story I'm posting online has managed to gather more readers and consequently more views. I intend to later monetize it, and I'm still translating this one to English.
With regard to my small store, there's going to be a big event related to its market in the middle of the year, so we're in the process of building new products to be sold exclusively there.
Oh, and I'm still happily following the
routine I talked about here
. Reminding myself daily of my
goals
is helping me keep on track.
See you next month and thank you for reading!