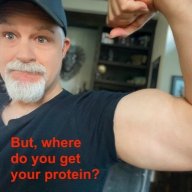 I followed the science; all I found was money.
Staff member
FASTLANE INSIDER
EPIC CONTRIBUTOR
Read Rat-Race Escape!
Read Fastlane!
Read Unscripted!
Summit Attendee
Speedway Pass
Jul 23, 2007
35,646
142,234
I got an email from Fred von Lohmann of the Electronic Frontier Foundation yesterday. It began, 'Half the companies you blog about have copyright or privacy legal issues simmering just under the surface. Since most of them are thinly capitalized, when
Full Story...