Bronze Contributor
Read Millionaire Fastlane
I've Read UNSCRIPTED
Aug 3, 2016
38
109
129
31
Question for guys with an online business; now I've been working on an online business for over a year now it I've been using SEO to drive traffic to it. That means building content and backlinks and optimizing the website overall to rank better. Now I know MJ mentioned that it would not be as important as PULLING traffic towards your website by giving value. That being said, I understand that I need to figure out a way to give people something really amazing that they would want to share and make it go viral.
In the meantime, my website has been getting traction and is slowly but surely getting somewhere. My question is; is it something worth considering giving attention or am I just wasting my time?
So here is a quick screenshot of my search console on google: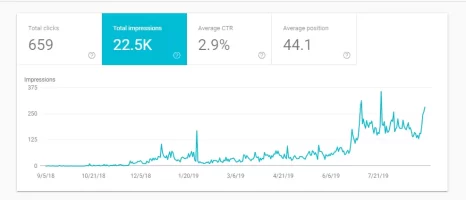 so slowly but surely I'm getting traffic and yes it is monetizing but barely. I'm just concerned if it's not growing fast enough.
Don't like ads? Remove them while supporting the forum. Subscribe.