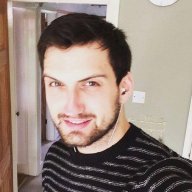 Bronze Contributor
Read Fastlane!
Read Unscripted!
Speedway Pass
So I keep hearing from the likes of Gary Vee, Tai Lopez and all these other entrepreneurs that all the large companies aren't investing very heavily in social media advertising.

Why would this be and is it even true?

For example, Facebook Ads have been around for about 11 years now, so they're not anything new. Gary Vee is making out that they're like Google AdWords back in 2001, but they had only been out for a year back then, so they were obviously cheap. To me, it doesn't seem like the same thing at all. It's more like Google Adwords in 2011 seeing as they had been out for 11 years by then too.

Surely if these companies were getting huge ROIs on their Facebook Ad campaigns, they'd put more money into it? They can't be that stupid, surely?

What are your thoughts?