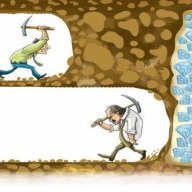 Never give up
FASTLANE INSIDER
EPIC CONTRIBUTOR
Read Fastlane!
Read Unscripted!
Speedway Pass
That's largely what spirituality comes down to. Our free will is limited by our self-discipline and self-awareness. If we aren't present enough to see our desires for what they are (mind conditioning), we have no free will.
As for "the forces" in Tesla's quote, Michael Singer talks a lot about it. For example:
Once you understand it has nothing to do with you, it is the ebb and flow of life, it goes through its cycles. If you want to get to know her [life] you must be willing to feel her pulse.

You can't be stepping back and saying, 'no, I want it my way'.

The world has its ebb and flow and it should have its cycles. You only see this tiny bit of life. You only see the way when it passes by, and you say 'it shouldn't be doing that'. Why? 'Because it messed up my face in the reflection'. You'll always see it in relationship to YOU.

You want to know how wrong you are? Every single time you say that something is good or bad, right or wrong, I am going to say – based on what?

They are all relative terms, based on ME, MY view of the world, MY value system. So what? Who cares about your value system? There's Narcissus again. There you are looking into the universe and seeing the reflection of yourself and saying that's what matters.

You get to the point where you stop putting so much weight on yourself, stop being Narcissus.

Your face is just one of 700 billion things in the universe. Your spiritual journey is about ceasing to think that you matter. It is about ceasing to think that you are the center of the universe.

The universe is the center of the universe.
So yes, we are indeed being tossed by these forces because in the grand scheme of things we don't matter at all. What is one human life to the entire universe? Just one force, gravity, completely dictates our lives.
Also Michael Singer:
You were given free will and that's what you did with it. Where do you want to go today? You said: "To hell." And you succeeded.
For more context, he's talking about having free will and then squandering it, trying to control and manipulate life (which, as mentioned above, is largely controlled by forces we can't ever control). It doesn't mean giving up on life, though, but rather accepting that we can't control most of the forces in our lives (you can't NOT get older, just like you can't change the weather or even change another person who annoys you).