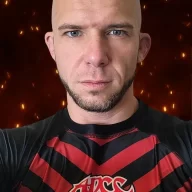 Sweeping Shadows From Dreams
FASTLANE INSIDER
EPIC CONTRIBUTOR
Read Fastlane!
Read Unscripted!
Speedway Pass
Jan 14, 2013
4,690
26,927
Integrated advertising. AKA Product Placement. Television and movies have done it for years. You're absorbed in a story, enjoying yourself. Suddenly one of the characters "could really go for a Starbucks" or maybe they ask someone for coffee and the cafe
IS Starbucks.
Movies do it. Television does it. I'm wondering if anyone here does it?
@ChickenHawk
@MJ DeMarco
@MTF
-- anyone who tells stories, have you tried teaming up with advertisers for product placement? Seems like a good way to add an income source if you have a big enough audience. Plus you can write it into the story so it feels natural.
"The slowlane is drinking week old coffee. The fastlane is Starbucks triple expresso."
It doesn't have to be books I guess. Any storyteller with a big audience could probably do it. Instagramers, YouTubers, Twitchers. Even some of you with ecommerce brands.
I don't know how the process works because I've never done it. But I imagine it's a matter of reaching out to the company, mentioning your credibility (such as a readership of 100k or whatever), making an offer, and coming to an agreement.
The ads don't have to disrupt the story. They're built into the plot, and they don't break the audience's attention, so it doesn't degrade value the way commercial ad breaks do.
Anyone tried this? I see big YouTubers do it, but haven't seen it from authors and most other storytellers (with the exception of guru cross promotion in courses).