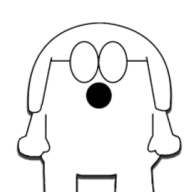 The snozzberries taste like snozzberries!
FASTLANE INSIDER
Read Rat-Race Escape!
Read Fastlane!
Read Unscripted!
Speedway Pass
Hey guys,
Seen if any one has used any form of smart drink bottles? Love some feedback and get a non biased opinion.
I have been drinking more water however I simply forgot, I live in a very warm area and a drink bottle which keeps cold will be awesome for me.
People around me think is a huge novelty, waste of money. Yes $109 AUD for a drink bottle is a lot of money for some, I think if it works (I love tracking my numbers - I use my fit bit as a guide (SLEEP / STEPS) and found my life get a lot better by using tech. like my fit bit.
Would love to hear any one's views or opinions, $109 is an amount of money I have no issue spending on something which would be the same amount for a meal for my wife and I at our local restaurant.