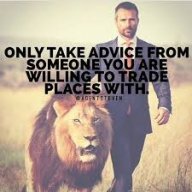 Silver Contributor
FASTLANE INSIDER
Read Rat-Race Escape!
Read Fastlane!
Read Unscripted!
Speedway Pass
I came across an interesting opportunity for myself and was hoping for some input.

I have been networking with people from India, as I have been working to import products for a brand that I am working on. I got to talk to a CEO of a biotechnology company who wants to export his products to the United States. Because we have a good working relationship, he asked me if I wanted to help him bring his products to US markets as well as export products to India for him. He is already in talks with some major US companies to buy his products, so he will most likely already have buyers set up.

Now what I am trying to figure out is, what would be the best business model to work with that will be mutually beneficial. We both came up with two possible business models. Are these the only two models, or is there a different business model that I am unaware of?

Option 1: I start a branch office in the United States. All products are paid for by the company so I personally have no overhead, but it seems more like a slow lane job. The benefit, from how I look at it is, I can gain some good experience with importing and exporting and can use this opportunity as a springboard in the future.

Option 2: I act as a separate company, maybe work out a deal that I am the sole distributor of the product. The more I sell, the more money I make. Of course, then I may need a large amount of capital for start-up costs. The benefit would be that I can use that same company to import/export products from other companies in the future as this CEO is willing to introduce me to other business owners who might be interested in the same service.

I have never had this opportunity offered to me, and wanted to see if anyone had insight on this topic.

If I can hash out a good deal with the company's owner, I'll make a progress thread on the topic!