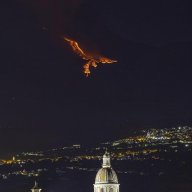 Contributor
Read Fastlane!
Read Unscripted!
hi everyone!
i'm from a marvellous and more complicated island: Sicily in italy.
I lost my work some time ago and im focusing to learn and learn from all books or internet to realize my life, my freedom!
Life in italy is more difficult now for some many reason, lovely place, lovely food yes for this, but more people have a close mindset and for me i cant share my ideas because is difficult to talk wit some one who think same of me.
I bought some book in these time, but the fastlane song one different melody from others, and loved the direction of book. Unfortunately my level of english is very poor, but i'm reading now
unscripted
in english (hope in italian version) and i'm in the middle of book. Very hard lecture but im satisfied beacause another best book was forcing my life, and for this i say thanks from my heart to
@MJ DeMarco
for his work to help each other.
im sure can i learn a lot in this forum and hope to help everyone i can help in my little knowledge.
I upgrade my every plans, news , impression or all and share with the community!
thanks to this big opportunity!