Legendary Contributor
EPIC CONTRIBUTOR
FASTLANE INSIDER
Read Millionaire Fastlane
Speedway Pass
Dec 26, 2014
2,279
14,287
2,806
28
I'm planning to leave the U.S. next year and travel for most of the year. During that time, I wouldn't mind creating a new community and hearing your input on where you'd live, how you'd live and why. If anyone here has some interesting ideas or places, then I'd love to hear what you think and maybe make that a reality.
So here's the question...
If you could create your own entrepreneurial "house", what would that look like? Where would it be? Who would be there? What would the vibe be like? What would your day look like from the morning until evening?
Starting out, all of us wanted to escape the day-to-day grind and find a place where we could "get into the zone". For people on this forum, that was Scottsdale at a point. Now, there's communities from this forum in Puerto Rico, Bali, San Diego and maybe a few other places where entrepreneurs are "clustering" to work off of each other's energy.
Outside of this forum, we see this prominently in communities like Silicon Valley. "Hacker Houses", "Startup Houses", or whatever you want to call them. You have these same communities being recreated in other parts of the world. I saw a couple personally in Beijing and Shenzhen in tech. In the gaming space, there's something similar - "Gamer Houses". In sports, there's the university "sports team dorms", in the pro's rookies living together, etc.
In all of these communities, there's something special. However, not all of them are optimized for the most common businesses.
Business-wise, from that list, the best fit would likely be Silicon Valley. However, Silicon Valley has tremendous pitfalls... it's expensive.
When you're starting out, I believe there's certain things you don't want to worry about: cooking, cleaning, washing your clothes, etc. Your focus shouldn't include 2 hours per day of acquiring ingredients, preparing a meal, and cooking. It should be on hustling. You shouldn't be cleaning your house. You should be making cold calls.
Hence, why I think the "Gamer House" model is closer to the ideal model.
Something like Bali: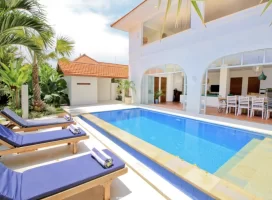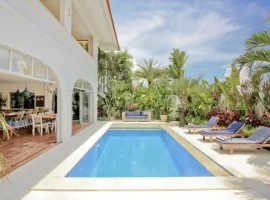 A villa with 3 other entrepreneurs. A cleaning lady. A chef. No worries but work and relax.
However, that lends to the question: do you want to be in Bali? Or some remote place in the mountains where there's nothing to do but work? Maybe something like this:
Not as nice, but good internet and the same setup: food, cleaning, life basically taken care of. Just sit and work.
Or maybe something warmer, but similar:
Something in Colombia. Middle of nowhere. Same timezone as the U.S. so you could call all day...
So in your opinion what would your ideal entrepreneur house look like?
Don't like ads? Remove them while supporting the forum. Subscribe.