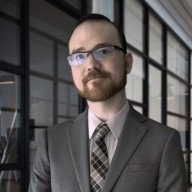 Gold Contributor
Read Fastlane!
Read Unscripted!
Speedway Pass
User Power
Value/Post Ratio
161%
Aug 17, 2016
794
1,277
37
31 year old male , married 2 little ones

Ive had 2 small businesses fail , learned some good lessons.

Tired of being a wage slave really , i'm most of the through MJ's second book.

Right now the plan is to focus on just basic discipline in my own life , sell junk from my house and flip things (cell phones?) For either 5k or 10k to bankroll the next project.

My last business was actually starting to do well but I was under capitalized and the first business I put on credit cards so I figure a little hard earned starting fund makes sense for my next endeavor.