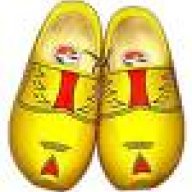 Contributor
Read Fastlane!
I am new to this forum. Please allow me to introduce myself before I come to my question.
I am a 55 years old Dutchman living in the Netherlands. I have had an excellent job - if a job can be excellent - working for a public company and made a few hundred thousand euros with stock options of the company for which I was a senior executive. This made it possible for me to quit my job a few years ago and enjoy life without a boss or work for that matter.
However, during those years I have been spending more money on living expenses than my money generated, even though I have a modest lifestyle. Luxury goods are not my goal. Freedom is the luxury that really counts for me.
I now realize that I need a lot more money to continue and secure my freedom for the rest of my life, assumoing that I will live for at least another 20 to 25 years. In addition, I would like to be able to spend a little bit more while I'm still young (say during the next 10 years) and healthy.

I have been looking at several so-called internet 'business opportunities' but so far I didn't come across anything that appeals to me. I have no affinity at all with MLM-type of businesses. I also notice that a lot of internet businesses are almost scams. You buy an e-book that promises to teach you how to make money on the web only to find out that you're supposed to make money buy selling that same e-book to other 'victims'.

I am looking for the best business opportunity (not necessarily an internet business) that will allow me to make money fast. Investing up to approx. EUR 100k will not be a problem as long as that can be recobered within a year to a year and a half. Please note that I don't live in the US or Canada.
Thank you for advice and suggestions.