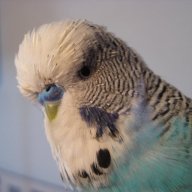 Bronze Contributor
Speedway Pass
User Power
Value/Post Ratio
258%
Sep 3, 2009
43
111
I'm in a position where I can spend a good 30 or so hours a week using my programming skills to build anything I want. It's difficult to decide on any one thing. My aim is to make publishing a priority, whether that's websites, applications, books, blog posts -- just start building value and refine as I go along.

However, because it is quite difficult to not be overwhelmed by the amount of opportunity, I'm going to put a limit on the amount of time I spend validating, building and marketing an idea before either continuing to improve it, branch off, or drop it all together in favour of a fresh idea.

Current plan is to only work on an idea for 4 weeks. If I can't build it and be making potential customers within that time, then it isn't small enough of a project. Has anyone approached their ventures in this shotgun-like manner and experienced the good/bad? Should I be spending more time executing ideas and is 4 weeks completely unrealistic?