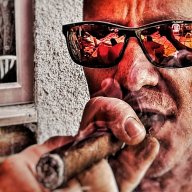 Contributor
FASTLANE INSIDER
Read Rat-Race Escape!
Read Fastlane!
Read Unscripted!
Speedway Pass
Hello wonderful people.
I'm from the UK and have stumbled upon this forum via an unscratched itch I've had all my life but was never (so far) able to reach.
I've always, like most here, felt there was something more than this awful rats nest we've been living in. I've started business after business but never made it click though.
It felt like the final straw when I went bankrupt after a failed business venture in 2009.
After a period of depression I started looking at making something of myself once again, and did several textbook things as mentioned in the "
Great Rat Race Escape
" (Thank you
@MJ DeMarco
you've awakened my spirit once again!)
Started the wrong kind of business, then looked to the stock market and finally bought cheap crap from China to sell on Amazon.
After another agonising period of depression I'm back on fire! Looking to exit the rat race again!
I've no idea how (yet) but this place really feels like a road map.
Thank you!