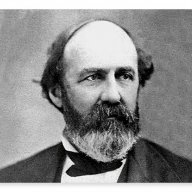 New Contributor
FASTLANE INSIDER
Read Fastlane!
Read Unscripted!
Speedway Pass
Hi everyone! I was a dedicated Slowlaner looking to enhance my earnings by earning certifications, changing jobs and locales, and optimizing my budget. After a year of reading, research, a few trips to investigate new cities, it became apparent that even a successful move and promotion would not accomplish what I really wanted: freedom!
I don't recall where I came across a recommendation for The Millionnaire Fastlane but my copy is now marked up, underlined and dog-eared! I then discovered
Unscripted
and am in process of marking that up too.
I'm here because I have to start somewhere. Paralysis by Analysis is a weakness of mine so becoming a forum member is a small first step. Next steps are to figure out how to best add value; whether that's through product ideas or extending my current career skills into a side business. My living comes from IT management with a heavy dose of SQL Server and a side dish of Reporting and Analytical Services. Fun stuff but is it worth bringing it home? We'll find out. Thanks everyone!