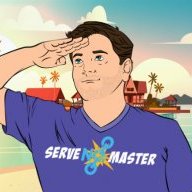 Bronze Contributor
Speedway Pass
Hey guys, my name is Jonathan and I'm really excited to be here.
I only recently heard about this forum from two of my mastermind members and am excited to find a place where people are on a similar journey and can share their experiences.
I live on a small tropical island in Southeast Asia.
My online journey started way back in 2010 and now I make a fulltime living from my books, digital products and blog.
This summer I leased an entire hostel for 10% more than we were renting our last apartment. We have this for ten years and we have already hit 2.5x on what the previous owners claimed the place was making. Our goal is to hit 10x in the next six months.
Very few people on my island are online entrepreneurs, so most of them think that the physical building is the asset. In reality, the business is all digital. It's about the website, the traffic and the targeted ads we use to keep the place full. In ten years, my wife and I may decide we want to move on to something else, but in the meantime she has a business to run while I continue to build things online.
I'm excited to find other people to share similar stories with and find ways to help each other grow. I'm in the middle of growing two businesses at once and sometimes it gets a little lonely around here. The guests all come and go and very few people here really understand the idea of building a business or leaving wealth behind for your kids. Yes, I have three kids and I'm hoping for loads more.
I am excited to see other people who are further up the mountain and a few who are a little behind me that I can share some nuggets of wisdom with.
I'm ready for life in the fastlane.