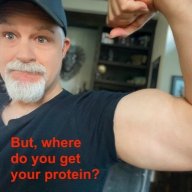 I followed the science; all I found was money.
Staff member
FASTLANE INSIDER
EPIC CONTRIBUTOR
Read Rat-Race Escape!
Read Fastlane!
Read Unscripted!
Summit Attendee
Speedway Pass
Jul 23, 2007
34,971
138,087
IMO, the company is getting too big, too powerful, and too disruptive to whatever industry it enters. At this point, we don't even know what industry Amazon is within anymore as their interests are all over the place.
Just to give you an example, Audible (Amazon owned) recently changed their payment policy for their audiobook bounties. The cleverly worded the change in an email that actually made the change sound GOOD. But when you examined it closer, it was absolutely terrible and a total MONEY GRAB. This one simple change will cost me thousands of dollars per month -- and my say in the matter is NIL. Amazon has the exclusive on all my audiobooks. (Commandment of Control anyone?!?).
Anyhow, if Amazon's ruthlessness continues unchecked, there might come a day when 90% of your consumer goods, from food to healthcare to clothing to shoes -- is all bought at Amazon. And at prices that are punitive.
It's some scary shit and the chatter is starting to get louder. (I started sounding the "monopoly" alarm a few years ago)
Amazon 'terrifies me as a company,' says a valuation professor
What are you thoughts?