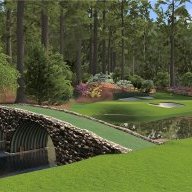 Silver Contributor
Read Rat-Race Escape!
Read Fastlane!
Read Unscripted!
Speedway Pass
OK fellow entrepreneurs, I've got a favor to ask here. I think one amazing way to sell a product is to market yourself as an expert in that niche, providing freebies and building a relationship with your customer base so that they think of you when it's time to buy.

One example I came across this week is in the area of massages. This guy named Denis sells massaging oils (e.g. for a romantic night with your spouse) on Amazon. But he doesn't just sell oil. The guy creates tons of free videos with massaging tips, he has a $59 massaging video series you can buy, he has a great storyline about him being the little guy who is trying to get ranked #1 on Amazon because he is so passionate about this topic, and so on.

(I'm not going to link to him because I'm afraid people will think I am Denis, which isn't the case.)

As I am now on this guy's email list, for freaking massage oil of all things, I got to thinking: what are other great examples of this that you've seen out there? Not just sales funnels (although those are interesting as well), but people who sell physical products and do so in this sort of manner, by trying to become a niche expert. (I'm less interested in people trying to teach others to make money and more interested in people doing this for physical products.)

If you have encountered any good ones, can you please share them in this thread? I would LOVE to see someone who works to be a niche expert in anything from bowling balls to dog grooming to nail polish to window blinds -- anything at all! Thank you!!