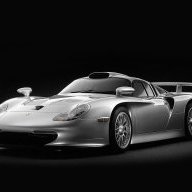 User Power
Value/Post Ratio
122%
Feb 19, 2018
120
146
There is always talk about how one should never let something such as a hobby or passion for something fuel your spirit for starting a company. And I totally understand how this can be problematic in ways such as either not seeing the necessity of the customer or providing a resolution to a problem the customer has. And also the eventual loss of passion for a hobby you enjoyed since you have now attempted to turn it into a job. Id like to share my three positive experiences with this topic. Two that are successful, and one (mine) which has just started.
I have dreamed of owing a car dealership for many years. Why? Because I love cars, and Im a car guy. Of course, many would warn that just because you have a passion for something doesnt mean you will do well in it as a business. Well, I sold cars for several years, I was successful, and I greatly enjoyed it. I love talking to people and recognizing their needs, and I am equally passionate about showing off a product that they will enjoy for years to come.
When I still had the idea of opening a used car dealership in my head, I needed a car. I drove over 200 miles to purchase a very specific and low mileage model I had in mind. The meeting ended up turning into a 1 on 1 car guy event. Even after I finished purchasing my car, I was there sitting with the owner of the car lot as we talked about cars and more cars. He showed me his Mustang project, his insane speed boats, and other toys. And he has been in business for about 10 years. I spent maybe an hour more than I needed to just talking to the owner about car guy stuff. Car guy owning a successful used car dealership. Im here thinking this could totally be me.
In the process of starting up my business, I needed to sell one of my cars I had a huge passion for. Thankfully, I was able to sell it to a car guy that owns his own speed shop he has had over 15 years. He bought the car for his son who grew up loving cars as well. When they picked up the car we also chatted and chatted about cars.
So I finally got my DMV car dealership license.
Ive been like a kid in a candy store at the car auctions looking for inventory. Of course, no car is perfect. Ive had to do a few minor repairs on my cars. Silly things that I have the tools for and dont mind doing myself like replacing shocks, hood struts, missing bolts on latches, reprogramming the radios to delete old user bluetooth connections, buying alarm remotes and programming them, etc. One of my cars I had to take to a shop to have the oil pan resealed since it had a leak.
I found a mechanic who comes greatly recommended. He had one of his mechanics fix my issue, but in the mean time....oh boy did I have a talk with him. He has had his shop for over 30 years and looked like he had about 5 mechanics working there while he now mostly mans the front desk, and this guy is also a car guy. We started talking about muscle cars, his beauties, and so much more. He showed me his mint condition mid 60s Mustang GT 350 he bought for $500 and he fully restored himself. He has a 2000 Mustang GT Cobra with only 13k miles on it. He owns an insane sleeper GMC pickup pushing something around 700hp that he built up himself, and other toys. Another car guy who loves cars, started a business revolving around cars, and has been successful with it for over 3 decades.
Opening a business partially or fully based on passion can most certainly be a recipe for disaster. It can cloud your judgement and not allow you to see what the needs of the customer are or how to be able to properly solve a particular problem for them. But I have come across several examples where this passion was used as a fuel to be successful for decades. Perhaps a car guy is a different breed whos fuel continues to burn? I don't know. What I do know is meeting these three successful business owners with the same passion I have has given me amazing hope for my business.