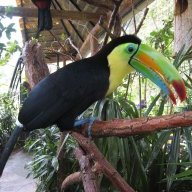 Contributor
Read Fastlane!
Read Unscripted!
Hi All,
After having lurked this forum for several months, I have finally decided to join this amazing community.
I have read both
TMF
and
Unscripted
which have completely open my mind.
I'm still working a 9-5 good-paying slowlane software developper job. However, thanks to MJ's books advice, I'm now in the process of developping my own SAAS business.
I'm planning to create soon a Progress Thread regarding this SAAS venture in order to share to the community what I have learnt so far during this journey.
Again, thank you very much to all and especially to MJ DeMarco.
Seb