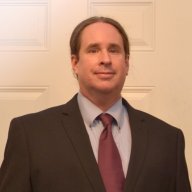 Gold Contributor
Read Fastlane!
Speedway Pass
When I joined the forum, I hadn't paid any attention to the "rep bank" score while I browsed as a lurker.
It's been fun to see score awards pop up for various activities. I wasn't looking to get followers, didn't even realize the forum had a Follow feature, but hey there's a follower and more rep points. I was just clicking to like posts that I saw add value with their helpful information and positive vibe, and hey, here's more rep points for being active with Likes. This is a fun little surprise that adds kind of a game element... I wonder what will happen next that's a positive little surprise? There might be a list of what the actions are that gain points, but I won't look for it... as River Song said to The Doctor, "Spoilers, dear!"
Is there a way I could apply this to my work? I don't know if there's a way to add some kind of "here, have some points" surprise to things other than a forum. It would be interesting to find out!