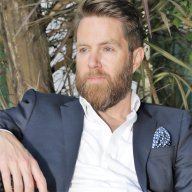 Contributor
FASTLANE INSIDER
Read Fastlane!
Read Unscripted!
I started out my adult life by joining the US Army. I wanted adventure, to leave my small town, learn something new and, pragmatically, to get college paid for and not be in debt. I think I knew pretty early on that I didn't want to do things like most people.

After the Army, I went to college and with my savings continued to invest in the stock market and real estate. I got burned in the stock market crash of the early 2000's and then got completely killed in the financial crisis of 2008, which I could start to see coming in 2006.

I started over again in the (stable) accounting field, became a CPA and now have my own accounting and business consulting firm. I enjoy helping others grow their business and avoid mistakes. I want to continue growing my business and love the freedom that it currently provides. It can be stressful sometimes but the positives far outweigh the negatives. And I realize that the only way to continue growing is to provide value.
Last edited: