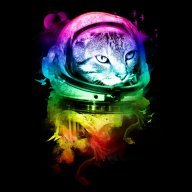 New Contributor
Read Fastlane!
Read Unscripted!
Hello, i am a 23 years old guy from Estonia. Although i would like to say that i have only lived for 4 years since for 19 years i was following basic mainstream scripts, having no idea why i was doing it or even who i was. I started to wake up during my first year in university, i was 19 then.
During that time i suffered from mental problems and severe anxiety that lasted over a year. It was a hell on earth that i would not even wish on my worst enemy. But thinking back it was a gift because it forced me to change my lifestyle. I got introduced to working out, healthy diet and meditation. The last one is probably the biggest game changer, it helped me to become more self aware and showed me that you can actually change your thinking patterns and that most what goes on in your mind is actually a noise created by your environment. It showed me that you can actually create your own reality and dreams- not blindly follow someone else.
Another big eye opener came when i read The
Millionaire Fastlane
. It was during my second year in college and it further reassured me that most people have no idea what the hell are they doing. It showed me that you actually have a choice to be in control of your life. It showed me that it is okay to have dreams and to take different routes. It showed me that maybe there is a way out from all that madness. I was hyped and enthusiastic but i was still a scared little boy. I still dragged my a$$ through college. But there was a little voice at the back of my head that kept saying that you will never use that degree anyway.
One year later i had my degree- bachelor in logistics/engineering. I was happy and miserable at the same time. On the one hand i was finally free from school system on the other hand i knew that vacation is now over and it is time to face my shit. By that time i was doing pretty good mental health wise- the lifestyle changes had worked! I moved back to my hometown to think whats next. About a month later i got offered an office job at a new logistics company.
Since it was a new company my first job was to make cold calls and get new clients. I had never made a cold call in my life, being an introvert this was a tough task but it forced me out of my comfort zone. I did that job for 4 months, after that i just could not take it anymore. I pictured my life decades ahead- me waking up at 7am to catch the bus and be at that same desk at 9am, do these same meaningless tasks and then go back home at 5pm, like a good boy, only to rest for this nonsense for tomorrow. I just felt the stress build up and the anxiety started playing games with me again. That same evening i contacted my supervisor and told that i quit.
After quitting my job i decided to pursue my teenage dream and become a professional poker player. I had already made some decent pocket money playing online poker during uni. At some point during the uni i even wanted to quit my studies and focus only on poker- but i was a scared little boy.
A week later a lot of "random" circumstances led me to an old acquaintance whom i knew was also playing poker a few years back. We started chatting, i told him about my situation and asked how he was doing. He told me that he is doing really well with poker and that he is willing to coach me. Only thing, he was playing online cash games, i was playing online tournaments. It is still poker but these games have a totally different strategy.
But what the hell , i needed some help and i was willing to change my game to achieve my dream as a professional poker player. He gave me a lot of new study materials and we did a lot of live coaching as well. In two and a half months i built my bankroll from 200$ to 4200 $. I was happy and proud of myself. I felt like for the first time in my life i was actually making decisions based on what i want. I continued playing poker professionally for 9 months. I made enough money to support myself only with poker and i enjoyed what i was doing.
At the end of last summer i got fed up with poker. I broke up with my girlfriend, had downswing in poker and felt that i needed to change something. At that time i was still living in my hometown- it is a small town, only about 5000 people and nearest big city is one hour car ride away. It was the end of Estonian summer and it started to get colder and darker again. I wanted to go somewhere with a sun and ocean, just to get my mind clear again.
At that time 3 of my close friends were planning their second work and holiday year in Australia. They invited me as well, i was skeptical at first but i finally agreed- i even used Weighted Average Decision Matrix from
TMF
to make the decision. I knew that it was basically escaping my problems, but i felt that new environment would be good for me in the long run.
The plan was to go to Australia, work for 6 months (because the salary there is really good /for regular work/, allowing me to save about 3400 usd per month), then go to some cheap country in Asia and continue with my poker career while enjoying the good weather and beaches.
The plan was in full motion. And after 7 months i finished my work in Australia and decided to go to a small surf island in Philippines to enjoy life and play poker there. Turned out that the connection was really bad there and i could not play online. I really liked the place and decided to still stay for a month, just to rest and think about future plans. I wanted to be honest with myself and really think what i want in life. I came to conclusion that professional poker is not something i want to do for the rest of my life. It can be a good hobby and a little extra income but not the main thing. Poker for me would be an easy way out to live a decent mediocre life, but there are too many limitations how far you can reach and it would not be using my full potential. Also it would be acting out of fear not to try something new and bigger.
So here i am. Back at my home town. Ready to start a new chapter. Ready to part with that scared boy and become a man. I have learned and practiced proper nutrition, working out, mediation and forming good habits. I know how my body works and how to make my mind an ally. I have learned how to deal with my emotions and be an observer of the mind. Through poker i learned about work ethics and what it takes to get good at something. I have learned a lot about successful business men, but i have never been an entrepreneur myself. I WAS TOO SCARED TO DO IT. But i know that to fully live my life, provide value to others and through that achieve financial freedom to support my family i need to become one. That is why i am here, to get the ball rolling and take the first steps. To get new ideas and connect with open minded people and one day give back and inspire someone else to choose
UNSCRIPTED
life as well.