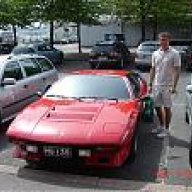 Gold Contributor
Speedway Pass
A friend recently shared this idea with me, and it seems like it might be free money. Take a look yourself.


Right now I am holding a letter from AAA offering to sign me up for their credit card.

the offer is:

credit line as high as 100k
Fixed 0% APR for cash advance checks and balance transfers until Nov 2008


So the idea is this:

Sign up, take (hypothetically) 100k and then put it into a CD earning 5% for a year.

In a year, pay off the balance and keep the 5,000 you've made.


Anybody see any holes in this?


edit, for clarification: you get a credit card that offers 0% fixed APR on cash advances for a year, then put that money somewhere where it'll earn %.