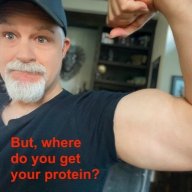 I followed the science; all I found was money.
Staff member
FASTLANE INSIDER
EPIC CONTRIBUTOR
Read Rat-Race Escape!
Read Fastlane!
Read Unscripted!
Summit Attendee
Speedway Pass
User Power
Value/Post Ratio
441%
Jul 23, 2007
37,458
165,234
As I mentioned in the "If you were a moderator" thread I've been evaluating a forum software change.
Part of those changes will include a more streamlined categorization format for the forum.
The purpose is to improve
content exposure
and
content discovery
.
The biggest problem with forums (and this place) is finding the content you are looking for. For instance, "How do I grow my Instagram?" or "How do I (blank)?"
Finding this information isn't exactly easy. And in today's day and age of short-attention spans and drive-by social media dopamine hits, difficulty in content discovery is a pretty bad disadvantage.
To be honest, I HATE the "
General Entrepreneurship
" forum because everyone posts there and NO ONE posts in the right category. I'd like to remove that forum entirely and reorganize them into better categories.
For example:
-- Forum Intros
-- Growing Your Business
-- Starting Your Business
-- Investing / Money-Systems
-- Progress/Execution Threads
-- Off Topic (Health/Current Events)
-- Mindset & Motivation
​
So with that said, what categories would work to help content discovery?
I'm not looking for a massive list but something more streamlined and simpler.
LESS IS MORE.
Taking ideas!