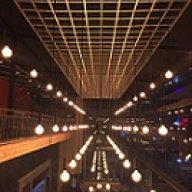 User Power
Value/Post Ratio
100%
Jan 4, 2019
2
2
Hello everyone,
As a non-coder, non-designer, I started off with web designing by watching YT tutorials with the hope of building my own travel blog. One thing led to another and I ended up with designing websites on my own. Learnt quite a lot in the past few months which brings me to establishing this blog to share my learning.
I have been working with Elementor for quite a while now and I have decided to put together a blog dedicated to just that. The content will hopefully help the audience establish their websites on their own.
I have created the basic structure for the blog and would like to have your
feedback on the same.
There's more content to be added of course but this is just the start.
My hope is to curate written content on various topics relating to Elementor, 1-minute fast-forward tutorials, plug-in reviews, templates etc.
Note: my target audience are new Elementor/WordPress users who own a small business and need a way to establish their presence online.
Disclosure: The websites contain affiliate links and I don't expect you to click on them. I'm just posting it here for your feedback
Link to the website -
www.learnelementor.co