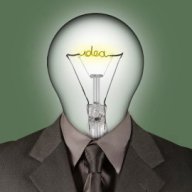 My 1st biz sold paper planes. It folded...
FASTLANE INSIDER
Read Fastlane!
Read Unscripted!
Summit Attendee
Speedway Pass
I came across this article. I thought I'd share since so many here are in the ecommerce space. I saw this trend start to shift in SEO a couple years back, apparently it is in full swing.
Some key points:
Categories are "better" than Product pages if you have your own site. Pay attention to them if you historically have ignored them
Amazon listings are better than Amazon categories. Walmart and Etsy saw this too.
But Ebay category page rank better than product pages.
If you want to read the whole thing:
New data finds category page optimization is a valuable area to prioritize to boost your organic search rankings and traffic.
marketingland.com
As with all things SEO, there are no hard and fast rules. YMMV. Test it.
I hope this helps someone.