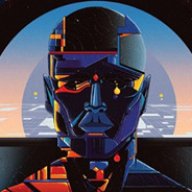 User Power
Value/Post Ratio
100%
Apr 18, 2018
2
2
Since my post last week I've made tremendous progress into an idea that I feel has serious potential in supporting and connecting non-traditional employees and employers.

During some preliminary research into feasibility, practicality, and if the idea already exists I searched the domain name I was hoping to use and found that it is currently being held by this company: uniregistry.com

They are currently asking for $20,000 minimum offer to secure the domain. I felt that this was an exorbitant price considering the name is not being used for any real website or service.

Is there anything I can do about this besides pay the $20,000? Is this price standard when beginning an online business and I should just swallow the pill and try to pay it?

Would I be better off just finding a different name and hoping it isn't already taken?
Last edited: