Hi all,
I need some help. I allready did some searches on the net for this but can't find it. I knew from the past how this was done but I forget.
Does anyone know how I can remove the Test 2 link in the right corner. This is a place where breadcrumb links appear I can seem to remove it. I have yoast seo plugin installed and looked into but I think I'm overlooking it.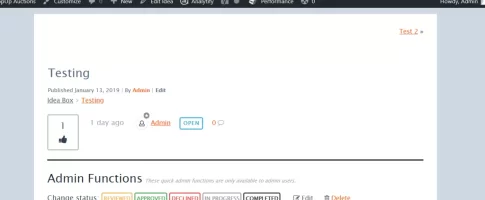 Anyone can help me?
All the best,
Amro
Don't like ads? Remove them while supporting the forum. Subscribe.