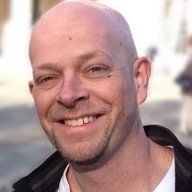 Contributor
FASTLANE INSIDER
Read Fastlane!
Read Unscripted!
Speedway Pass
User Power
Value/Post Ratio
185%
Jan 13, 2018
26
48
49
Background: In putting together a projected plan on how to grow my excess business cash, I started looking for and investing in some reputable stocks to generate dividend (better than 0.1% interest in the bank), as well as some more "roulette" style stocks.

Now one of the (many) things that stuck from MJs book was a general approach (I know, not a rule, just a suggestion) for when buying dividend stock, that if the stock rises the equivalent of 3 years worth of project dividend, just sell and lock that in right away. Smart call, makes sense. That's a rule of thumb I'm implementing (didn't hit that 3 yr mark yet on any).

Question: However since stock go both up and definitely down, what do you do if it goes down? When do you stop the bleeding? If it went down the equivalent of say 1 years worth of dividend, and you didn't even get 1 quarters worth of dividends, do you just wait? Let it slip?

Wondering how other people deal with this? Any rules of thumb? What has or hasn't worked for you?