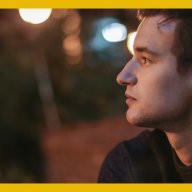 Life-long learner.
Read Rat-Race Escape!
Read Fastlane!
Read Unscripted!
Summit Attendee
Speedway Pass
Hi Fastlaners,
As the title states, I'm developing an air purifier--As my mission is to improve the quality of people's life's by improving their indoor air quality. In addition to this mission, is my longer-term goal. Which is to help with the environmental issue of outside air pollution.
Currently I'm at the market research phase, I have a survey created with 9 questions which ask for a person's wants/values in an air purifier. Things such as material, cost, and features. With already 16 responses, I've pivoted from using a 3D printer (which would've cut the cost of the unit). As it turns out, the numbers say that people would rather have the unit cost more, but be made out of better materials. This I would've never known without their responses, thanks to the survey.
I didn't know which category to post this in, but I saw the [Product Creation] and thought this was the right area to post it in. I wanted to make this post to see if anyone who is interested in air purifiers, are already owner's, or looking to buy one, would fill out my survey. It'd really help me a lot in steering the direction of product design.
Unfortunately, I don't have the super power to know people's likes / dislikes or what they find valuable. (Although that would be really neat to have). I don't want to produce and give people another mediocre air purifier, I'd like to give something that is of value and that's the point of the survey. To find out what is most valuable to you in an air purifier. Is it features, aesthetics, cost, etc?
Would you help me out by filling out this 9 question survey now? You don't want a useless air purifier, and I don't want to be the one providing you with the useless air purifier.
The link to the survery is:
Air Purifier
By the way, if you didn't know. People may become sick more often due to poor indoor air quality. And an air purifier's job is to assist in cleaning the air. Often times you'll see people who have allergies, own pets, or smoke... use air purifiers. So if you're sick often times throughout the year, you may want to check your own home's air quality! That may be the thing that is making you sick more often!
I appreciate you for reading this and taking the time to fill out the survey. Whether or not the air purifier becomes a reality, I'm glad to be taking actions which may benefit people in the future.