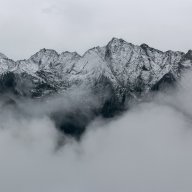 Scaling eCom Brands
Read Fastlane!
Read Unscripted!
The Millionaire Fastlane : Crack the Code to Wealth and Live Rich for a Lifetime. The code

to wealth and living rich for a lifetime?

Skip this paragraph if you just wanna get to the point of the thread.

This is just a background for context regarding the first impressions I had on TMF and its subtitle.

I was looking online for a quality book that would introduce me into self-made businesses and whatnot. I was an 18 year old who didn't like the college I was in. I just dropped out. I didn't like how much money was being poured into the private school for what I would be getting out of it. Many colleges tend to reward hard-working students with a less than ideal degree for a less than ideal job and career-placement. I wanted to work towards something more meaningful. When I first read

TMF

's subtitle online, I thought I would be ordering a book that would provide me the total package of truths needed to make money the right way almost step by step.

I wanted to know the secrets. I wanted to make money the fastest way possible. I wanted to join the Fastlane.

I felt that I was smart and tech-savvy enough to master the game quickly. Because the book had (and still has) many great reviews, I thought I was getting into this exclusive group of people who really cracked the code to fast wealth and riches. Mostly unaware of the real process behind a successful entrepreneur, I can say that my view on wealth was

toxified by society's poisonous corruption of wealth.

[reference to ch.6]

After reading TMF several times and studying the content, I find that "the code" in a literal sense to living rich is this: Educate self with business-sense. Consistently work extremely hard, as often as possible, to develop a business worth millions of dollars. Liquidate the business and invest the earnings. Wealth created. Wealth preserved. "Live rich for a lifetime."

Being wealthy/rich in a literal sense is a great aspiration and major goal to have, it's just

NOT the foundation

of happiness. Check the news sometimes, it becomes quite apparent.

An individual's full Fastlane process is certainly not easy to execute. It's unique and it requires self-awareness and

clarity of true wealth

. I notice a trend that reveals the majority of people out there who aspire to become a successful entrepreneur don't realize the

importance of what MJ writes about in the sixth chapter of TMF: the view of wealth.

I believe that an individual's view on true wealth is fundamental to a strong will needed to take action.

​

"Wealth isn't as ambiguous as it may seem.

The happiest moments in my life were when I felt true wealth.

And guess what? It wasn't the day I bought my first Lamborghini. It wasn't the day I moved into a big house on a mountain or sold my company for millions."

- MJ DeMarco

Being Rich at Heart

The True Code to Wealth and Living Rich for a Lifetime

The Wealth Trinity

1. Health > 2. Freedom > 3. Relationships

Appreciate the basics: eyesight, hearing, touch, and taste.

Embrace and preserve good physical and mental health. Health is absolutely paramount. It's what makes it possible to experience freedom. Freedom is expanded by living as you see fit. What lifestyle would you like to build? Live a lifestyle that is true to who you are. Don't let someone control your every move. Be self-aware of what it is YOU want to do with your life. Do what makes sense for YOU. Trust yourself for final say and guidance! Have control over your life's direction and you'll own your freedom of choice. Set the meaningful goals that YOU want to set. With freedom, you can develop relationships as you wish. You can use your time with those you love and those who relate to you. You can create memories that you'll one day cherish.​

The wealth trinity is essentially the basis of the strong convictions I have today. Keeping these convictions close to heart, I will continue to face trials and tribulations. I'll keep on taking concerted action to achieve set goals. I'll move forward knowing that I'll utilize my understanding of where happiness originates.​