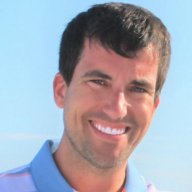 Bronze Contributor
FASTLANE INSIDER
Read Rat-Race Escape!
Read Fastlane!
Read Unscripted!
Speedway Pass
Have utilized just about every habit tracking app out there and the coach.me app is great and incredibly motivating to use - my productivity has gone up since using it. It's free to use and it has a great community of supportive people on there (not nearly as great as the people on here though!
).
There are also reasonably priced coaches on there if you need an extra push.
Does anyone else on here use coach.me?
-Andy