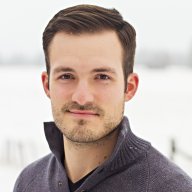 Contributor
Read Fastlane!
Read Unscripted!
User Power
Value/Post Ratio
250%
Jan 2, 2017
24
60
I've recently been studying artificial intelligence heavily and I plan to start an AI business in the future. For now I'm trying to grow a following by sharing AI related blog posts and tutorials on my personal website and Medium.

I know that AI is growing just as quickly in China and it occurred to me that I could potentially have a huge market there if I could learn Mandarin well enough (or hire a translator) to share my content on social media in that market.

Does anyone know which Chinese social networks would be best for sharing this kind of content? For example, here in the US, Medium and Twitter are much better for sharing tech related content than Instagram.

Thanks!