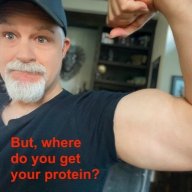 I followed the science; all I found was money.
Staff member
FASTLANE INSIDER
EPIC CONTRIBUTOR
Read Rat-Race Escape!
Read Fastlane!
Read Unscripted!
Summit Attendee
Speedway Pass
Jul 23, 2007
35,634
142,204
Saw this at Costco...
WOW.
Over 200 million sold, the "Wimpy" series I'm guessing. Safe to say that Mr. Kinney is probably doing pretty good for himself.
Anyone here in this market?
I do recall seeing some threads but can't seem to find them.