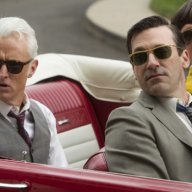 Gold Contributor
Speedway Pass
In order to get clients, you need a portfolio. And in order to get a portfolio, you need clients.
Common ways to breech this loop
Doing dregs work
. Offering heavily discounted prices, to try and lure clients who otherwise wouldn't contract with someone they don't know and with no track record.
This can eventually work, but it runs into several problems:
The jobs will tend to be small. Small jobs are less impressive than larger ones as portfolio pieces. Someone who sees a portfolio of scraps isn't handed confidence that that person can complete a larger project, such as the one he wants done.
Low paying clients tend to be worse to work with.
It has a de-specializing tendency. Taking any scrap you can get at low prices causes fan out in your areas of focus, which raises work load and delays specialization, thus delaying higher effective hourly rates.
Lying
. Fake testimonials and portfolio pieces made by other people. Problems are obvious.
Using work from prior job
. It may be, if you're lucky, that your last job taught you a bit in a marketable skill.
But really, that would be a case of 'lucky you'. There are fundamental difficulties in the nature of firms that usually get in the way of you specializing into a marketable skill:
It's beyond most managers abilities to perfectly keep you within your core / targeted skill. As the section of the pipeline you're manning dries up, they'll usually assign you around, treating you as more of a generalist. This helps them (reduces their required planning precision and avoids this-quarter losses), but hurts the employee. Both parties accept this inefficiency because of the costs of re-employment.
You are decoupled from the market. Your work goes through layers of other people. You don't get the narly direct coupling to the market that a contractor has, so you lack the related areas of knowledge.
Your work is combined with other peoples'. A portfolio piece that's "from when I worked at X", just isn't that convincing. A potential client has no idea how much of that you did. He also doesn't know how good you are at everything around that piece of work, such as communication.
Doing work for free
. I've heard this mentioned a lot. Offering free work to people just to get the testimonial or portfolio piece. But this is fraught with problems, probably worse than the previous methods.
Free means crap. 'Cheap' can be interpreted as a bargain, and the client feels he's scored a good deal and can pretend he's lucky or clever. Free cannot be. "The design for my house was free", "my logo was free". Sounds like he's useless and can't afford quality things for his business.
Free breaks the reciprocity principle. When someone gives you something for free, you're indebted to them to some unknown amount. People don't want that. Which is why it's always better to sell for $1 than give something away. One is a bargain: "well that's the priced you asked, and I paid it"; the other is suspicious.
Making your own "example" portfolio pieces.
People don't consider this the same. They don't know if you're capable of interacting with an actual client to produce
their
desired result. You also get no feedback on what people do and don't like.
A better way
Do it for charity
.
Charities are based around receiving free stuff from other people. There is no sense of debt creation when a charity receives donations, versus when a business does. So they won't refuse you or disrespect your work because it's free.
You won't feel bad about doing that work (as long as it's a cause you somewhat agree with), making it better than dregs or free work. Giving free stuff to a businessman feels wrong, but to a charity doesn't.
You can comfortably do your best work, and work on larger projects versus free/cheap work.
It still has to deliver what the client wants (or they just won't use it)
You get social brownie points for having done work for charity.
It works for pretty much anything that can be contracted. There are little fundamental differences between a business and a charity other than one is primary based on profit motive. Both still require photographers, designers, architects, copywriters, etc.
Thoughts...