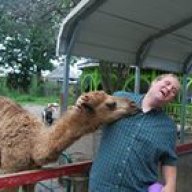 Silver Contributor
Speedway Pass
I currently own/run a decently successful real estate rental company with a total of 71 rental units. Making great cash every month, equity and growth is pretty good.

Recently I ran into a local business that has several sources of income just at one location. The owner is older and wants to get out and feels he can't trust any of his kids to take the business over (Which I agree, because I've seen a owner's kids destroy more businesses than I can think of).

Anyway, we're to a point that I have to start doing some serious due diligence on the business to determine whether it's worth what he's asking (Around $1.2m). My first step was to ask for books regarding the business, which he was happy to do, but he had to get them from his accountant, the same accountant that I've left this year due to their poor quality.

I was VERY shocked to see more-or-less the entire businesses' income on a single line stating 'other income' in quickbooks. Meaning, for reporting purposes 90%+ of the income is tracked to only one category. The expenses are tracked to a much better level, but it is very worrysome to see that the accountant he is paying a substantial amount of money to each year has prepared such poor reports. On one hand, this accountant has a track record of very shoddy work, but on the other it also slightly worries me in this phase of due diligence.

So, what I'd like would be input from those of you who have bought operating, and seemingly profitable businesses of ideas and best practices to get it done. Purchasing won't be the difficult issue (At least from what I see), making sure my investment is protected is what concerns me more than anything. I've run into so many businesses that were profitable, but the owners also stripped out cash (To non report or not pay taxes) it makes the books look awful. This isn't exactly going on here, but it adds another major layer into figuring out what the truth is.