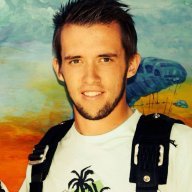 Contributor
Read Fastlane!
Read Unscripted!
I went down a weird rabbit hole while on the internet tonight. I found the website of the guy who created Automattic, which is the engine that drives websites like Wordpress and VaultPress. His name is Matt Mullenweg, and he was an angel investor until last year when he took over development of WordPress.
If anyone needs inspiration for being able to find a need,
check out what Matt invested in
. He's a man who saw a need before anyone else on the planet (or, at least, he acted on a need virtually no one else saw), so I'd consider his opinion to be very valuable.
My link shows all his investments and their current status: "RIP", "Sold", etc.