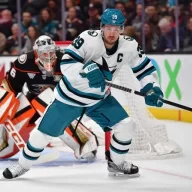 Contributor
Read Fastlane!
Not sure if a lot of you are keeping tab with the fitness community! I've been a fan of bodybuilding since I was in my teens. Fell back a couple of years ago while discovering the darker side of bodybuilding... but recently, I've started get back into it, and listened semi-regularly to a couple of Fitness YouTubers ... especially to see how they market themselves! Well recently, there's been a Juicy Scandal going on with Brittany Dawn from Brittany Dawn Fitness. I personally had never heard of her... but apparently she's Huge.
Has 550k followers on InstaGram, and 300K Subs on YouTube. She's been selling training programs & personalized pep talks for a bit... but due to trying to be a 1 woman army... it came to light that she was selling cookie cutter programs that were the same for everybody, and most importantly... stopped bothering fallowing up with her clients for the promised private pep talks! This was her prominent USP. I guess she presumed that since the money kept rolling in... she could get away with Customer Service that SUCKS!
But now she's been massively called out by the YouTube Fitness community, and the worse part for her, is now the Media got a hold of this scandal... and they're spinning it straight into 5th gear!
I believe she might not recover from this!
As soon as I read this, it reminded me of what
@Sean Marshall
's been saying in his
How to Start a Digital Marketing Agency & Hit $5K in Less than 90 Days Thread
about the importance of delegating & building a team around you. Considering her sponsorships, and her massive following... we're for sure talking about 6 figures... maybe 7... that will soon crumble like a Deck of Cards. I personally believe that she got so back-logged with the promises she made... that one day... she just stopped trying to catch up... and when the money kept coming in, the evil that it can enable took over... and the rest was history! Here's to The importance of Scaling Correctly Baby! For all of us inspiring Fastlaners... this is a tale of what NOT TO DO IT!