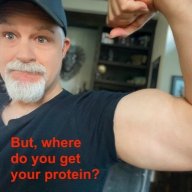 I followed the science; all I found was money.
Staff member
FASTLANE INSIDER
EPIC CONTRIBUTOR
Read Rat-Race Escape!
Read Fastlane!
Read Unscripted!
Summit Attendee
Speedway Pass
Jul 23, 2007
35,622
142,153
At 14, Sean Belnick took $500 and started selling office chairs online. Today, he's running a $24 million furniture company whose customers include Microsoft, Google, and the Pentagon.

Full Text:
http://smallbusiness.aol.com/grow/m...e-chair-man-of-the-board/20070822170909990001


Stories like this further validate that the myth "You need money to start a business" is false. I started with $900. This kid, $500.
"I can't start a business because I have no money" is an excuse.
Money certainly makes it easier, but by all means, isn't an exclusionary factor unless you intend on starting an airline.