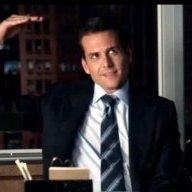 User Power
Value/Post Ratio
77%
Dec 20, 2012
419
324
I have found the perfect business partners to launch an Info Product with.

The $497 Info Product is in the Crypto space and it not only gives valuable info, but it also contains a special method to get 20%-30% Month-On-Month returns from investing by referring them to use a specific product to get those returns. (We get a referral fee, 5% of their LIFETIME profits from using that investment product) .

They have another brand (blog) and I have another brand (blog). We want to keep our blogs seperate as they are in different niches (Theirs is in Crypto and mines is in General Entrepreneurship).

If we want to keep our brands separate while creating/managing this Info Product together, how do you suggest we structure this deal where we make money from not only the initial $497 sale.. but also the 5% of the customer's lifetime profits from the investment product that guarantees 20%-30% returns per month?

Options

1) Own a JV entity - We can own 1 entity that owns the info product, therefore its like a company and we can profit split that way

2) We do a JV for the product - A JV between our brands with some sort of revenue split. But how much do I give them if THEY sell the product on their platform and I don't? And vice versa?

PS: I know some of us have various opinionated views on the Crypto space or Info Product space, but that's not my question. My question is what do you suggest is the best way to structure this deal (revenue share) to protect our interests based on the above situation of keeping brands seperate for an Info Product that provides 5% lifetime profits to us for life outside the $497 price tag?