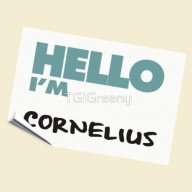 Contributor
Read Fastlane!
User Power
Value/Post Ratio
103%
Apr 15, 2016
34
35
Anyone here wanting to practice english? We can talk about pretty much anything (although I rather talk about personal development).
I'm from a small town in Brazil and I don't get to practice my speaking very much and I want to change that. I took IELTS recently and my results came out great, but I want to become more natural.
If you feel like learning portuguese, I can help you as well.
If you feel like practising you english or wants to learn portuguese, it'll be perfect. I want to be able to provide value to you so we can make the most of this situation.
Anyone?